You can monitor the progress of your order and its shipment within your area on MusicalStore2005.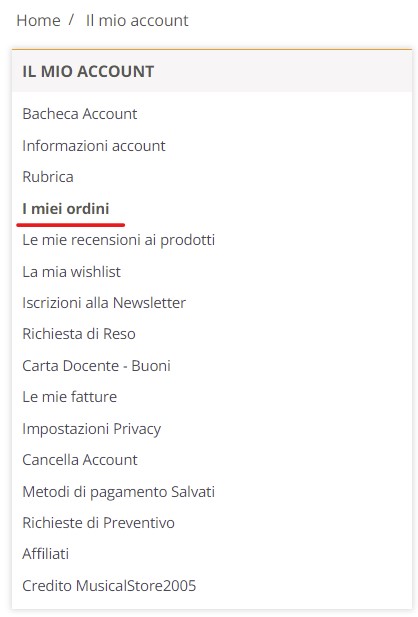 You will access the details of your order. If the payment is received, as in the image below, then your order is being processed and the shipment will take place within the expected delivery times *:
* The expected delivery times are calculated based on the type of shipment chosen (standard or express) during the purchase phase and associated with your order.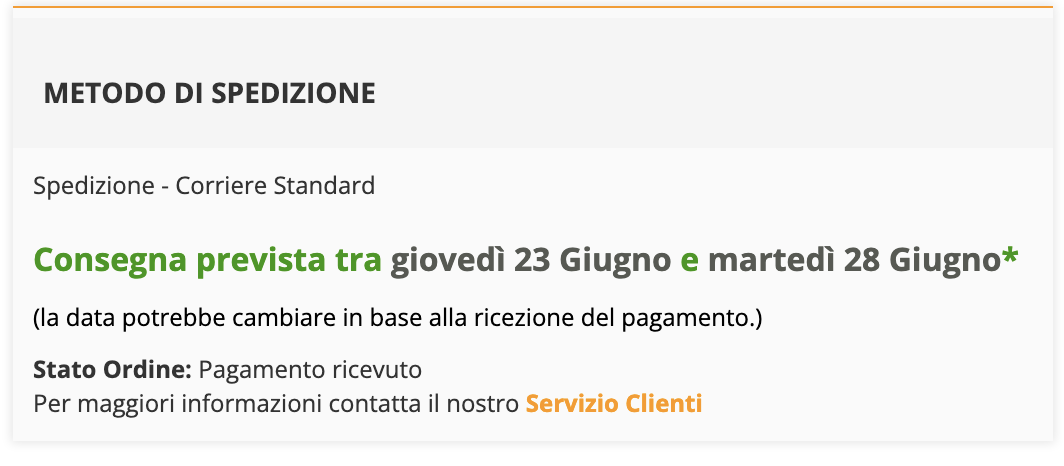 As soon as your order goes to the 'Shipped' status, you will receive an initial shipping email. Then in the next 24 hours you will be notified of all the additional information of the shipment where you can check the tracking and the progress of the delivery.
You can read the FAQ:
Quando riceverò il tracking del mio ordine?